✓
Customers rate us with a 
4.7
 on Trustpilot
✓
FREE shipping on your first order
✓
Not satisfied? 30-Day Money-Back Guarantee


Keeps you cool on the go. A  hands-free and all-day-long cooling experience with this bladeless neck fan!
Bladeless. Hands-free.
A slight breeze around your neck.
 Designed to bring a 270-degree gentle breeze around your neck safely, this hands-free device provides a whole new way to keep heat away.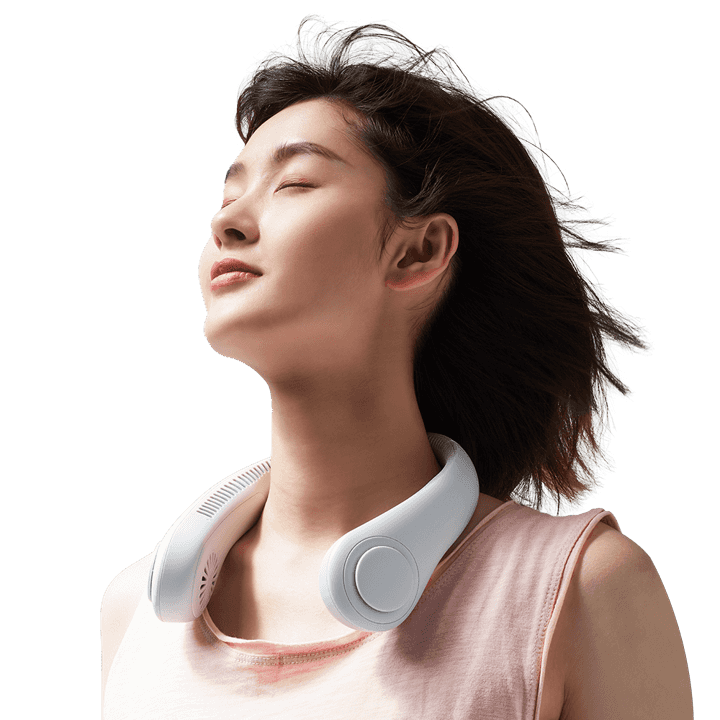 Sucks in the air 
and blows it back around the neck.
The turbine motor is dual-sided, making it possible to enhance the airflow amount. Draws air from the surrounding atmosphere up, then around the main body, until being forced out through 78 tiny outlets around the neckband. Ensures air is not simply directed straight in your face. Instead, the air is moved alongside your neck vertically.
Keeps you cool, whenever, wherever.
NEECO™ Neck Fan makes your summer enjoyable by cooling you down instantly, with the most enjoyable premium experience.

FREQUENTLY ASKED QUESTIONS

FAQs
How long does the battery last?
Up TO 16 HOURS depending on the wind speed setting.

4000mAh Large capacity batteries provide 4-16 working hours' duration (depending on different speeds). The Neck Fan has 3 SPEED levels. Adjust appropriate fan speed by pressing the power button repeatedly.
Is it noisy? How loud is it?
With the ultra-quiet design, we have meticulously manufactured the motor so that noises stay in a range of 25-40dB. It is quite enough to hear your own breath.
Is it heavy?
It's not heavy, and it's comfortable to wear. At Ergonable, comfort in our products is our first priority. All of our products are sophisticated and designed so that they can deliver you the most enjoyable experience.
Can I do sports with it on?
Can't find a better neck fan to exercise with. Talk is cheap, try it on! Wearing NEECO™ Neck Fan to your gym will change your life!
PACKAGE INCLUDES:
1x NEECO BLADLESS NECK FAN
GET 50% OFF TODAY!
⭐⭐⭐⭐⭐
I love this! I got two of them before my trip to Hawaii and it has made our trip so much better! Is adorably functional. Battery life works great you plug it in every night that's what I do, it lasts 16 hours the following day. I highly recommend it.-Grace.H
⭐⭐⭐⭐⭐
This thing is great. I'm not sure how I delivered mail for 15 years without it. :-) I usually run it from about 10 o'clock until 3 o'clock every day and no issues with battery life. I charge it daily. It doesn't suck in my hair, and it's light enough that I don't even notice it on my neck-Cody. N
⭐⭐⭐⭐⭐
 This fan is absolutely amazing I can go all day wearing this and I don't have to sweat anymore just while sitting!-Amanda. C