ClearChoice™- Water Purifier
Regular price
$39.95 USD
Sale price
$19.95 USD
Unit price
per
Sale
Sold out
STOP drinking and using dirty unfiltered Water!🚰
Filtering tap water is the first step to protecting every family from toxins daily, whether it's for drinking, showering, or cooking.
That is why ClearChoice™- Water Purifier is here.

Clean Water ➡ better life




Why ClearChoice?





6 Layers of filters, to purify water via filtration and purification which makes the water safer and cleaner to use.
 It contaminates water for healthier daily household usage such as fruits, food cleaning, hand and face washing, baby bottle washing, pet consumption, and many more.



Bacteria Free water. 


Thanks to ClearChoice™ It helps to provide a  form of filtration plus purification for household water before usage. Making water Bacteria Free.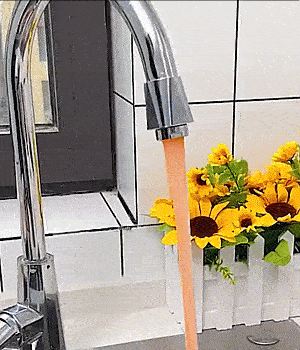 👇 Each Filter Explained👇


1st layer, PVA non-woven fabric screens out solid metallic particles like rust and impurities.
2nd layer, Zeolites is for removal of ammonia (NH3) and ammonium (NH4+)
3rd layer, Medical stone for capturing impurities and bacteria that may have lived in the water. The result is a healthier, cleaner, and purer vapor or mist.
4th layer, Calcium sulfite for removal of chlorine.
5th layer, Natural coconut shell activated carbon removes certain organics (such as unwanted taste and odors, micropollutants) it can be chlorine, fluorine, or radon. 
6th layer, final screen stage to filter finer particles before discharge.

Each Filter Lasts up to 4 Months Of usage!


Water contamination can be caused by various factors such as river water contamination, internal piping corrosion, and bacteria growth, from the result of the accumulation of years of contaminants inside the piping, and many more. 
 Avoid using dirty water with our Water Purifiers!


Worst it is difficult to clean the piping interior unless it is replaced. This polluted water quality is not easily visible to the eyes and directly impacts everyone's daily life usage.

No need to change your pipes save your money. With Clearchoice™you get clean water!💧
HOW TO Install
-
Faucet must be round


Please Take Advantage of our Discount Bundles

( Limited Time Only)


PACKAGE INCLUDES:
•    1x ClearChoice™ (Filtered Water Faucet)

SPECIFICATIONS:
●    Material: PP, PV
●    Color: Blue, Green, Pink
●    Size: approx. 75 x 48mm / 2.95 x 1.9in.


100% MONEY-BACK GUARANTEE
Order right now with confidence! Try it out for 30 days and if it doesn't work for you, you'll get your money back! There's absolutely no risk in giving it a try. No questions asked you can get your money back!
Items can be easily returned within 30 days after delivery.
Please contact our customer service team if you need to process a return for any reason,

 

support@neecoofficial.com
Please include your Order Number and Name.
Shipping Info

All Packages are shipped within 48-72 business hours and delivered within about 7-14 business days.
Money-Back Guarantee

100% Money-Back Guarantee

If you don't like it you have 30 Days To return your order and get a full refund! Please contact our team at info@neecoofficial.com or visit our Contact Page.
Return policy

If you aren't completely satisfied with your product, return the item within 30 days of delivery for a refund (see refund policy for more details)

Please contact our customer service team if you need to process a return for any reason, support@neecofficial.com

Please include your Order Number and Name.